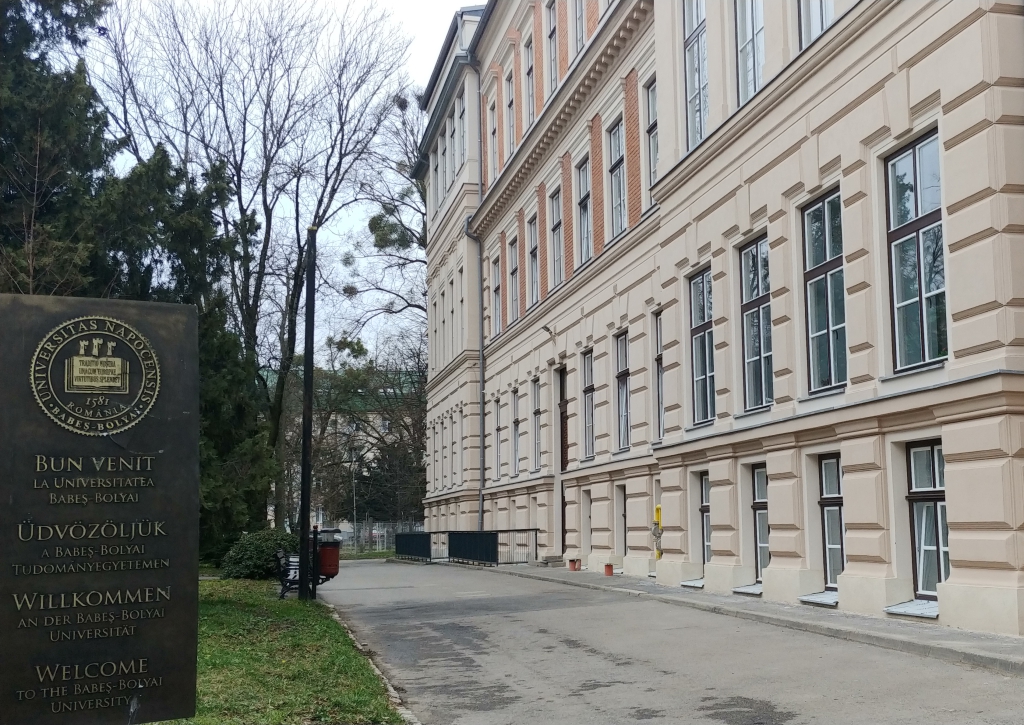 Erasmus at the Faculty of Geography
Dear Erasmus students,
Our Faculty of Geography is happy to host Erasmus students from all over the world. As part of our strategy, we encourage international cooperation with similar foreign institutions as regards education and research. Erasmus Program provides an excellent opportunity for studying and exploring Romanian geography and culture. We have Erasmus bilateral agreements with over 60 universities and we continuously work on the optimization of the program.
If you want to come to study Geography at Babeş-Bolyai University, please contact our Office of International Relations for all information regarding application, accommodation, insurance, or visa. Our main location is in Cluj-Napoca, but other subjects, at Bachelor or Master level, can be studied also in our academic extensions located in the towns of Bistrița, Gheorgheni, Sighetu-Marmației, and Zalău.
The academic calendar for 2023-2024 is the following:
Structure of the academic year 2023-2024
Academic Offer
Our offer includes courses taught in Romanian, Hungarian and English at Bachelor, Master, and Doctoral level, but tutorial courses may also be organized in international languages (English, French, German or other) at the specializations below.
List of available courses for ERASMUS+ incoming students at Babeş-Bolyai University
Courses taught in English at the Faculty of Geography
The list of the course is subject to change. You will find the schedule at the beginning of each semester.
For further information, please contact:
Dr. Voicu Bodocan
Associate Professor, Erasmus Departmental Coordinator
voicu.bodocan@ubbcluj.ro
Office hours: Thursdays 14:00-16:00, room 73
Dr. András Máthé
Lecturer
andras.mathe@ubbcluj.ro
Dr. Lelia Papp
Lecturer
lelia.papp@ubbcluj.ro
Dr. Raularian Rusu
Associate Professor
raularian.rusu@ubbcluj.ro