ITN RegPol2 – Socio-economic and Political Responses to Regional Polarisation in Central and Eastern Europe (http://www.regpol2.eu/) centres on new patterns of regional disparities between metropolised regions and the remaining parts of Central and Eastern European countries (CEE) countries. Such spatial patterns have become a striking feature of the current settlement system of these countries and have lately fuelled concerns about further polarisation and the peripheralisation of non-metropolitan regions. Patterns of regional polarisation, however do not remain restricted to CEE, but can be found throughout the European Union, albeit at different degrees.As such, there is an EU-wide high demand for professionals able to deal with the spatial implications of these issues. This holds true all the more so as balancing spatial development has been a major goal of European Regional Policy. Against this background, RegPol2 trains 16 young researchers (13 Early Stage Researchers and 3 Experienced Researchers) for careers in academia, public administration, NGOs and the private sector.
As one of eight international full partners, the Faculty of Geography at the Babeş-Bolyai University in Cluj-Napoca hosts two of the Early Stage Researchers (or ESRs, for short), who are dealing with specific aspects of the polarization process:
ESR 1 : Aura Moldovan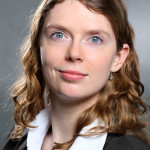 Project: Territorial Mobility and socio-spatial polarisation in Romania
Description: Spatial perceptions and relations influence regional mobility while at the same time mobility constitutes and reproduces such perceptions and relations. The project develops a multi-level perspective on migration processes, aiming at understanding the interdependencies between the spatial levels in more detail. This project uses the cases of Romania and Hungary and draws on applied expertise of GEO.
Aura has finished her Bachelor Studies in Sociology at the Babes-Bolyai University in Cluj-Napoca, Romania, and then obtained a Master's Degree from the Technical University in Darmstadt, Germany, having specialized in urban and spatial sociology.During her entire academic studies, she has striven for interdisciplinary and taken classes also at the departments for architecture, civil engineering and geography. She has also participated as a student and research assistant in several projects coordinated by her professors, such as the sociological analysis for the Urban Development Plan for Cluj-Napoca and Gherla.One of her most rewarding experiences was working on the socio-demographic analysis for the Mozaic project, where an interdisciplinary and international group concerned with nature conservation and rural development, managed to analyze the way in which agricultural practices influence a specific ecosystem in Romania, home to a unique variety of butterflies.
ESR 13: Sorin Cebotari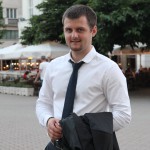 Project: The role of renewable energy in the development of peripheral areas in North-West Romania
Description: The basic idea of this project is to analyse the role of renewable energy policies in the adaptation to new core-periphery relations in Romania. Research will focus on the role of local potentials and resources and the ways policy makers aim at boosting the living standard and to promote local and regional development. The project includes an analysis of best practice examples identified with the help of IfL and RCERS in Germany and Hungary.
Sorin holds an MA in Political Science from Central European University in Budapest. During his MA studies he was interested in researching the role of networks in identity construction. After graduating in 2013 from CEU he worked at Schneider Electric as an Energy Sourcing Analyst. At Schneider Electric he has worked on Eastern European gas and electricity markets, negotiating contracts and producing market reports.