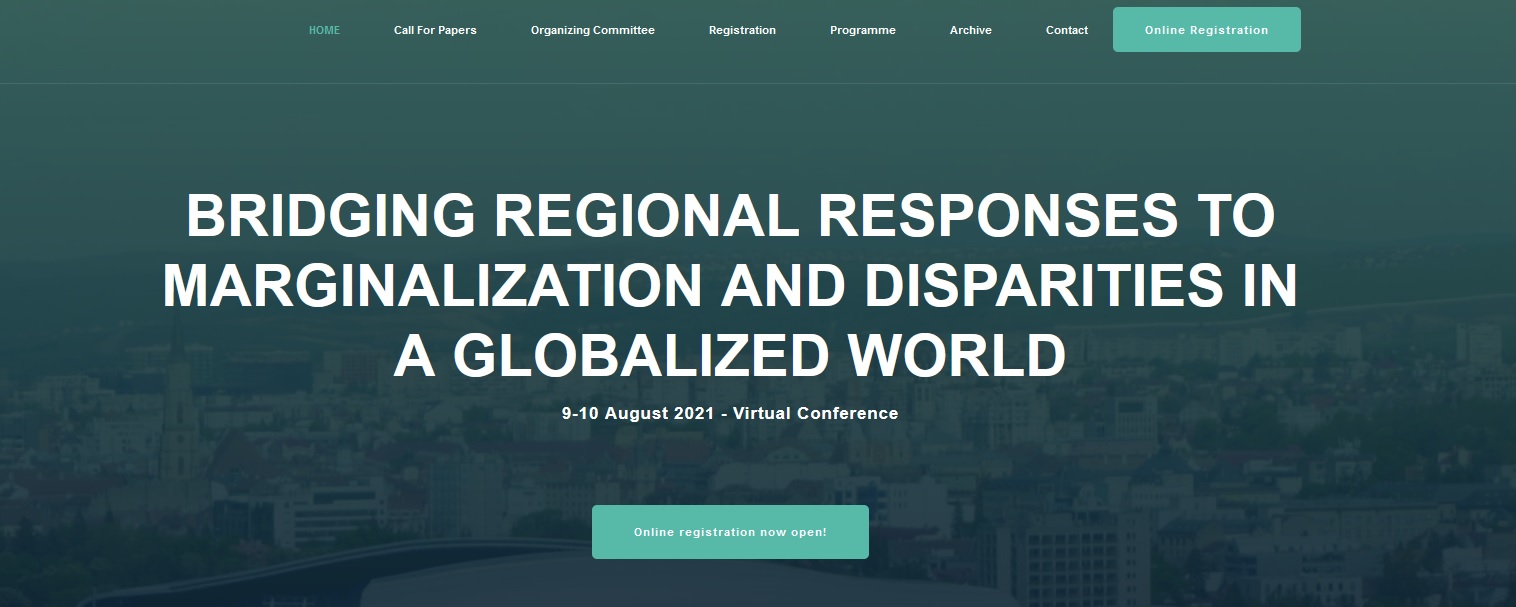 LATEST NEWS 29 March 2021.
Dear Colleagues, The Organizing Committee has taken the decision to cancel the in-person meeting for the Annual Conference scheduled to take place on 8-13 August 2021 in Cluj-Napoca, Romania, and host a fully virtual edition on 9 and 10 August 2021.
Therefore, we invite you to submit abstract and/or panel proposals by 25 June 2021 and join us for a two-day virtual ...
https://georeg.conference.ubbcluj.ro/
Powered by Froala Editor
Powered by Froala Editor
Powered by Froala Editor